A flexible–high performance paper, film, and aluminium foil coating and laminating line with a versatile application method to be able to lacquer, register varnish, and apply adhesives on aluminium to produce laminates with paper or film. Combining wet and dry lamination methods.
Main key steps of the project
Customized solution definition according to specific customer requirements in terms of line flexibility (materials and applications).
Detailed design of the line.
Engineering Project validation.
Production process with periodical meetings with the client in order to follow up the construction process, discuss any technical issues and validate a perfect alignment of the Project with the client's objectives.
Assembly and commissioning.
FAT (Factory Acceptance Test) in ILAMCO facilities.
Disassembly and expedition.
Assembly, start up and SAT (Site Acceptance Test) in client's facilities.
Production Ramp-up follow-up & Operational practices improvement.
Sustainable long-lasting partner relationship in order to ensure the good fulfilment of the objectives of the Project.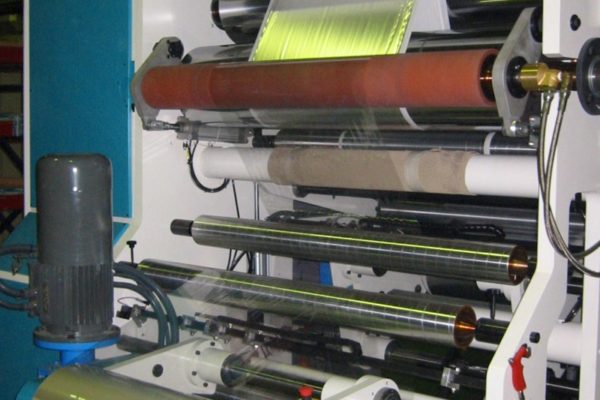 Technological solution scope
Complete coating line composed by the following elements:
Shaftless unwinder.
1 Water base adhesives coating head for wet lamination (Paper/Aluminium).
1 Solvent base adhesive coating head for dry lamination with register system.
Modular drying tunnels with direct Gas Burner modules.
Laminating unit with pressure roll.
Cooling system with 2 chill rolls calendars.
Shaftless rewinder.
Key Technology Achievements
2 different coating heads (Reverse roll gravure & Direct gravure) and 2 laminating methods (wet or dry) which can be combined depending on application.
Register coating application used in this project for register lacquering on paper/aluminium complexes
Operability & Maintainability concepts integrated in design phase to ease the operation of the line.
Business added value
Double application to produce a wide range of final substrates in terms of different materials and thicknesses.
Improved "time to market" thanks to "one step process" in coating, register printing, and laminating final structures.
Improved productivity thanks to its good operability and fast changeovers.
Optimized variable production cost (OEE optimized view)