A new silicone coating line with: optimized silicone application quantity per square meter: (0,3 to 1grs/m2), increased process speed: (400 mts/min.), inline flexographic three colour printing.
Main key steps of the project
NDA (Non-disclosure Agreement) between the client and ILAMCO to ensure confidentiality of the exchanged information.
Customized solution definition according to specific customer requirements in terms of line flexibility (materials and applications).
Detailed design of the line.
Engineering Project validation.
Production process with periodical meetings with the client in order to follow up the construction process, discuss any technical issues and validate a perfect alignment of the Project with the client's objectives.
Assembly and commissioning.
FAT (Factory Acceptance Test) in ILAMCO facilities.
Disassembly and expedition.
Assembly, start up and SAT (Site Acceptance Test) in client's facilities.
Production Ramp-up follow-up & Operational practices improvement.
Sustainable long-lasting partner relationship in order to ensure the good fulfilment of the objectives of the Project.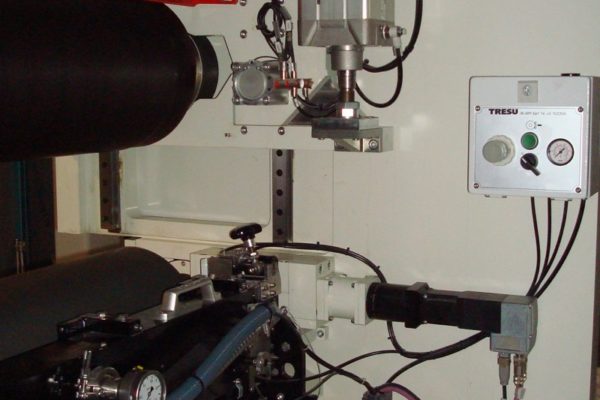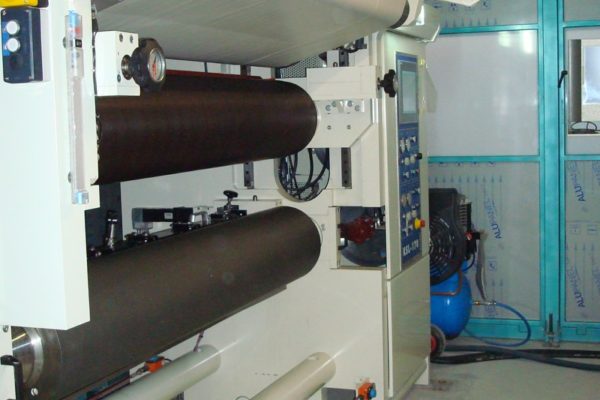 Technological solution scope
Automatic non-stop shaftless turret unwinder.
3 servo driven flexo-stack printing units.
Offset gravure coating head for solvent less silicone application.
Drying section with driven rolls arched (12 modules x 3 mtrs).
Direct Natural Gas burner
Cooling system with 3 chill rolls calenders.
Steam humidifier and web conditioning system.
Automatic non-stop shaftless turret type rewinder.
Key Technology Achievements
High speed silicone coating head.
High quality silicone application: 300m/mn – till 0,3 gr/m2 application on 1700mm width
Easy operation and fast changeovers with high productivity equipment.
Business added value
Increased productivity thanks to high speed and non-stop automatic systems.
Improved time to market thanks to high speed production.
Optimized variable production cost (OEE optimized view) thanks to multiple processes in-line.
Penetration to new market sectors thanks to less production due to low silicone application.